Halloween, a holiday that has captivated the imaginations of people young and old for centuries, is celebrated on the night of October 31st each year. This special day, often associated with costumes, candy, and spooky decorations, is more than just a fun-filled night of trick-or-treating. It has deep-rooted historical and cultural significance that makes it a unique and widely celebrated holiday in many parts of the world.
In this 1200-word article, we will explore the history and customs of Halloween, providing a comprehensive look into the origins of this holiday and why it continues to be such a beloved and cherished tradition.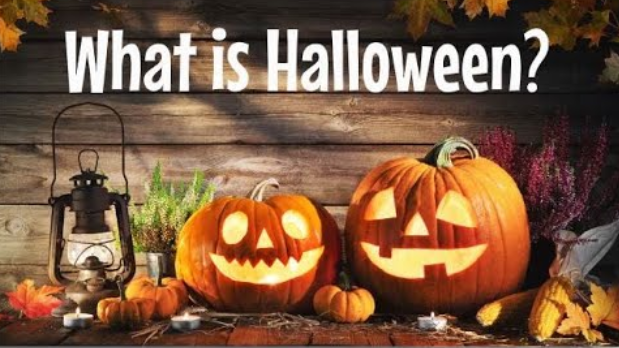 A Journey Through Time: The Origins of Halloween
To truly appreciate Halloween, we must delve into its historical roots. The holiday's beginnings can be traced back to ancient Celtic traditions, specifically the festival of Samhain. Samhain, which means "summer's end" in Gaelic, marked the end of the harvest season and the beginning of the darker half of the year. This holiday, celebrated around November 1st, was an important moment in the Celtic calendar.
During Samhain, the Celts believed that the boundary between the living and the dead became blurred. They would light bonfires and wear costumes made of animal skins and heads to ward off malevolent spirits and communicate with their ancestors. This act of dressing in disguises to protect oneself from the supernatural is a precursor to the modern practice of wearing Halloween costumes.
The Influence of Christianity
Halloween's transformation into a Christian holiday began with the spread of Christianity into Celtic regions. In the 7th century, the Catholic Church sought to Christianize Celtic traditions. To this end, they established All Saints' Day, also known as All Hallows' Day, on November 1st. The night before, October 31st, was designated as All Hallows' Eve, which eventually evolved into Halloween.
The church hoped to replace the pagan rituals of Samhain with Christian ones. While the Celts used bonfires to ward off spirits, the church encouraged the lighting of candles on All Hallows' Eve to honor the saints and pray for the souls of the deceased. The practice of going door-to-door to receive "soul cakes" in exchange for prayers for the dead evolved into the modern tradition of trick-or-treating.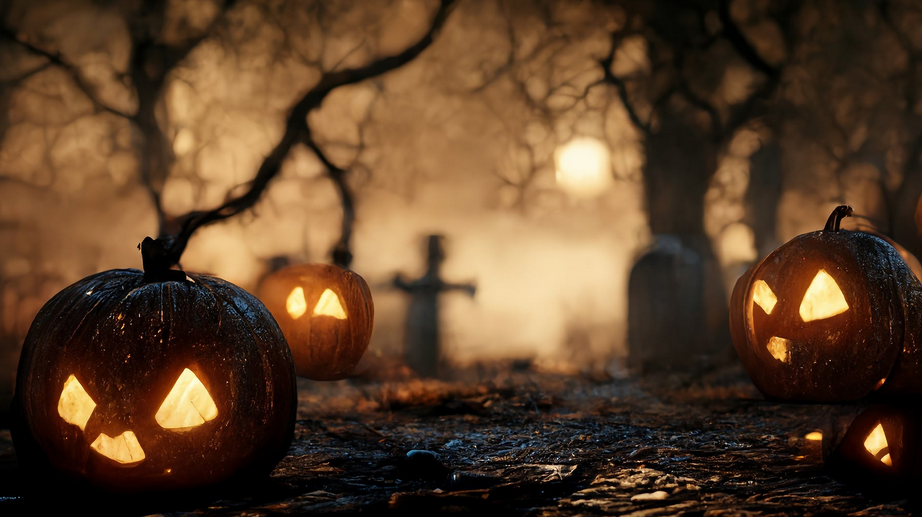 Immigrant Influence and American Traditions
Halloween as we know it today in the United States was significantly influenced by Irish and Scottish immigrants in the 19th century. They brought their Halloween customs, which blended with those of other European immigrants and Native American traditions. This fusion gave birth to uniquely American Halloween traditions.
Jack-o'-lanterns, for instance, were inspired by the Irish tradition of carving faces into turnips or potatoes and placing them in windows to ward off evil spirits. In the United States, the availability of pumpkins led to the popularization of the carved pumpkin, now a quintessential Halloween decoration.
The concept of costumes and dressing up during Halloween was further popularized in America during the late 19th and early 20th centuries. Costumes ranged from ghouls and witches to popular cultural figures. It became a time for children and adults alike to embrace creativity and temporarily transform into their favorite characters.
The Halloween we know today was also influenced by the consumer culture of the mid-20th century. With the advent of mass-produced costumes, decorations, and candy, Halloween became a major commercial holiday. Retailers embraced this opportunity, and Halloween has since become a multimillion-dollar industry in the United States and around the world.
Modern Halloween: A Global Phenomenon
In the 21st century, Halloween has transcended its Celtic and Christian origins to become a global phenomenon. It is no longer confined to Ireland, Scotland, or the United States but is celebrated in various forms across the world. In countries like Mexico, Halloween coincides with the Dia de los Muertos (Day of the Dead) celebration, which honors deceased loved ones. In Japan, Halloween has been embraced for its colorful costumes and fun festivities.
Modern Halloween is characterized by a range of activities and traditions. Here are some of the key elements that make Halloween the beloved holiday it is today:
Costumes: Dressing up in costumes is one of the most recognizable and enjoyable aspects of Halloween. People of all ages take this opportunity to become their favorite characters, whether they're spooky creatures, superheroes, or movie icons.
Trick-or-Treating: The tradition of trick-or-treating involves children going from house to house, often in costume, and receiving candy and treats from their neighbors. It's a time-honored way to celebrate the holiday and create lasting memories.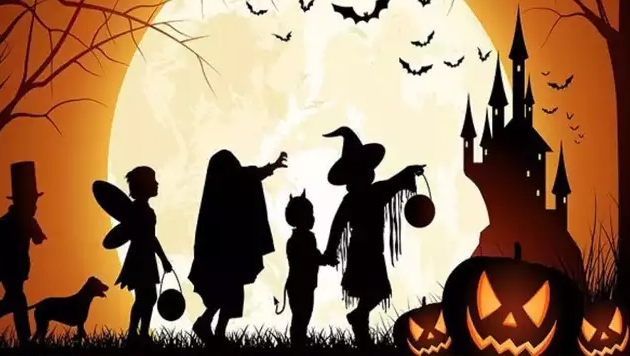 Decorations: Houses and yards are often adorned with spooky decorations like cobwebs, skeletons, ghosts, and, of course, the iconic jack-o'-lanterns. Creating a haunted atmosphere is a big part of the Halloween experience.
Jack-o'-Lanterns: Carving pumpkins into jack-o'-lanterns has become a cherished Halloween tradition. Families and friends gather to create unique and artistic designs, which are then lit from within to create an eerie glow.
Haunted Houses and Horror Films: As Halloween approaches, haunted attractions and scary movies become increasingly popular. People seek the thrill of being frightened in a controlled and enjoyable environment.
Parties and Festivals: Halloween-themed parties and festivals are a great way for people to come together, celebrate, and enjoy the holiday's festive spirit.
Candy: Candy plays a central role in Halloween, with households stocking up on treats to distribute to trick-or-treaters. This tradition of giving and receiving candy has become a hallmark of the holiday.
Halloween and its Cultural Significance
Beyond the fun and festive elements of Halloween, this holiday holds cultural significance and serves as a reflection of societal values and themes. Some key aspects of Halloween's cultural significance include:
Exploring the Supernatural: Halloween allows people to explore themes of the supernatural, fear, and the unknown. It provides a safe space to confront and embrace our fears through costume, decoration, and entertainment.
Fostering Creativity: The holiday encourages creativity in costume design, decoration, and even pumpkin carving. It's a time for self-expression and imagination to flourish.
Community and Tradition: Halloween fosters a sense of community and tradition. Neighbors come together for events, children go trick-or-treating with friends and family, and the sharing of stories and experiences creates a bond.
Celebrating Diversity: Halloween celebrates diversity through the wide array of costumes representing various cultures, historical figures, and fictional characters. It's an opportunity for people to learn about and appreciate different perspectives.
Empowerment: Wearing a costume often provides a sense of empowerment and allows individuals to temporarily step into different roles. It can be liberating and help build self-confidence.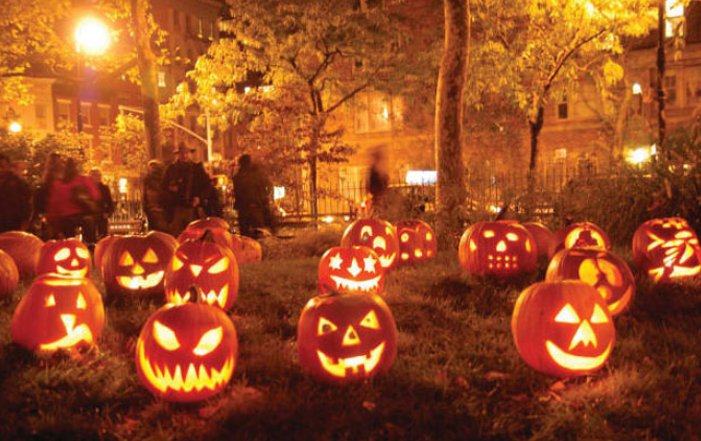 Conclusion: Halloween's Timeless Appeal
Halloween is a holiday that bridges the past and present, bringing together ancient traditions, religious influences, and the spirit of creativity and community. It has evolved from its Celtic roots to become a global celebration that transcends age, culture, and background.
As Halloween continues to grow in popularity worldwide, its timeless appeal remains rooted in its ability to foster a sense of wonder, connection, and creativity. It provides a momentary escape from the ordinary, allowing people to embrace the spooky, the mysterious, and the playful side of life. Whether you're carving pumpkins, donning a costume, or handing out candy, Halloween is a time to enjoy the magic of the season and celebrate the enduring power of tradition and imagination. So, when October 31st arrives, don't be surprised if you find yourself caught up in the excitement of Halloween, because this holiday is all about having fun, being yourself, and sharing the joy of the season with friends and family.