In the ever-evolving world of Bollywood, success at the box office often hinges on a blend of factors, including the storyline, star power, and audience reception. The recent release of 'Tejas' has ignited discussions about its box office fate. Is it a flop, or does it hold the potential to recover from its initial underwhelming performance?
"Tejas," starring Kangana Ranaut in the lead role, was anticipated as a potential game-changer in the world of Indian cinema. With its patriotic narrative and powerful portrayal of an Indian Air Force pilot, it had the makings of a blockbuster. However, the actual performance at the box office has raised questions about whether it will eventually pass the test or be deemed a 12th fail.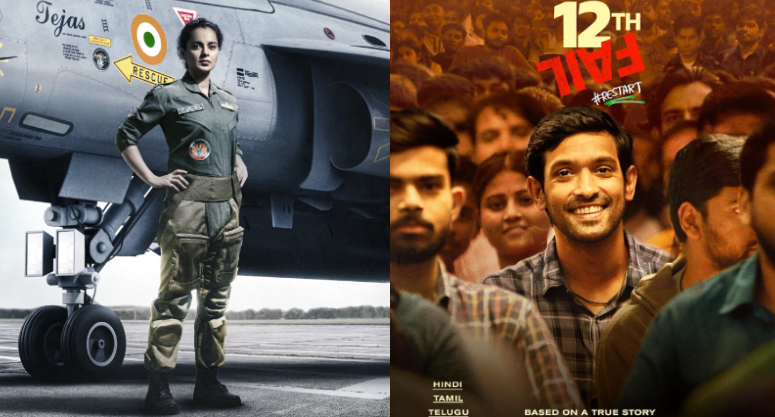 The Hype Before Release
Before delving into the numbers and analysis, it's essential to understand the pre-release buzz surrounding 'Tejas.' The film generated significant excitement primarily because of Kangana Ranaut's reputation as a versatile actor. Known for her bold and unapologetic statements, she was not only starring in 'Tejas' but also producing the film, which added to the anticipation.
Moreover, the film's storyline, which revolves around the life of a female fighter pilot in the Indian Air Force, struck a chord with the patriotic sentiment prevalent in the country. The excitement was palpable, and the promotional campaign seemed to be on the right track.
The Box Office Numbers
Despite the substantial hype, the box office numbers tell a different story. 'Tejas' struggled to make a mark in its opening weekend, with collections falling short of expectations. The opening weekend is often a critical period for a movie, and 'Tejas' fell short of the benchmark set by many recent Bollywood releases.
The film's performance prompted a series of questions about whether it is destined to be a box office flop. The underwhelming opening left the film struggling to recover, and it remains to be seen whether 'Tejas' can turn the tide in the weeks to come.
Evaluating the Factors
To determine the fate of 'Tejas,' it's essential to evaluate various factors that influence a film's box office performance.
1. Competition
One significant factor contributing to 'Tejas' facing a challenging start is the competitive landscape of Bollywood. The film released in the same timeframe as several other high-profile releases, including big-budget blockbusters and films with established stars. The fierce competition undoubtedly impacted 'Tejas' ability to attract a larger audience.
2. Audience Reception
Another vital aspect is the audience's reception. Despite the initial box office numbers, it's crucial to consider the reviews and word of mouth. Audience feedback can often influence a film's long-term performance. If 'Tejas' manages to gain positive word of mouth and audience support, it might still have a chance at redemption.
3. Kangana Ranaut's Controversies
Kangana Ranaut is a talented actor with a considerable fan following. However, her outspoken nature and involvement in various controversies have polarized her image. While some love her candidness, others find it divisive. The impact of her controversies on the film's performance is a factor worth considering.
4. The Patriotic Theme
The patriotic theme of 'Tejas' could be both an advantage and a limitation. Patriotic films often resonate well with the Indian audience, but they need to strike the right balance to avoid appearing overly jingoistic. The film's ability to convey a genuine sense of patriotism without alienating sections of the audience is critical.
The Road Ahead for 'Tejas'
While 'Tejas' faces an uphill battle at the box office, it is essential to remember that a film's fate is not solely determined by its opening weekend. Several factors can influence a movie's long-term performance, and many films have bounced back from slow starts to achieve success.
1. Word of Mouth
Word of mouth plays a significant role in the performance of a film. If audiences who have seen 'Tejas' begin to praise the film for its storytelling, performances, or other aspects, it could help attract more viewers. Positive reviews and personal recommendations can be a game-changer.
2. International Audience
The international market is becoming increasingly important for Bollywood films. If 'Tejas' manages to find an audience abroad and performs well in international markets, it could significantly contribute to its overall box office collection.
3. Digital Streaming
In the current era, digital streaming platforms can offer a second chance to films that didn't perform as expected in theaters. If 'Tejas' secures a streaming deal with a major platform, it can reach a wider audience and potentially recover some of its losses.
4. Post-Release Promotions
The success of a film is not solely dependent on the pre-release promotions. Post-release promotions, interviews, and appearances can keep the film in the public eye and attract more viewers. A well-executed post-release strategy can boost box office numbers.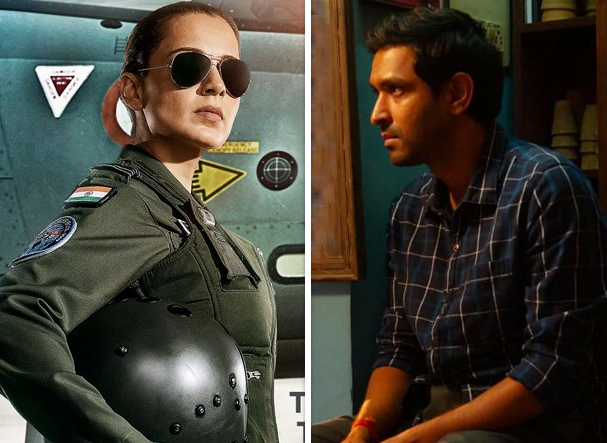 Learning from Past Examples
Bollywood has seen its fair share of films that struggled initially but eventually found their footing. It is essential to remember that the box office journey is not always a linear one. Films like 'Queen,' 'Kahaani,' and 'Andhadhun' faced challenges at the box office but became critical and commercial successes through positive word of mouth and consistent performance.
Conclusion: The Fate of 'Tejas'
The fate of 'Tejas' at the box office is still uncertain, and it is too early to declare it a flop definitively. The film's future depends on various factors, including audience reception, word of mouth, international performance, and post-release strategies.
In the world of Bollywood, where fortunes can change rapidly, 'Tejas' might yet surprise us with a turnaround. Only time will reveal whether it will be a 12th fail that manages to pass the test or a box office flop that never recovers. Until then, all eyes are on this intriguing and patriotic film, waiting to see how it navigates the challenging waters of the Indian film industry.
As audiences continue to flock to theaters and critics analyze every aspect of 'Tejas,' the verdict remains open. Will 'Tejas' soar to greater heights, or will it be remembered as a valiant but unsuccessful attempt? Bollywood aficionados and film enthusiasts alike are watching closely, eager to witness the final chapter of 'Tejas' at the box office.