"Tejas" is a 2023 Indian Hindi-language action thriller film written and directed by Sarvesh Mewara and produced by Ronnie Screwvala. The film stars Kangana Ranaut in the lead role.
The film's premise revolves around the life of a female fighter pilot in the Indian Air Force. With Kangana Ranaut in the central role, 'Tejas' promises a high-octane blend of action and suspense, making it a highly anticipated addition to the world of Indian cinema. As the movie hit theaters, it generated substantial buzz and raised questions about its box office performance. The film's reception and long-term success are eagerly awaited by both fans and critics.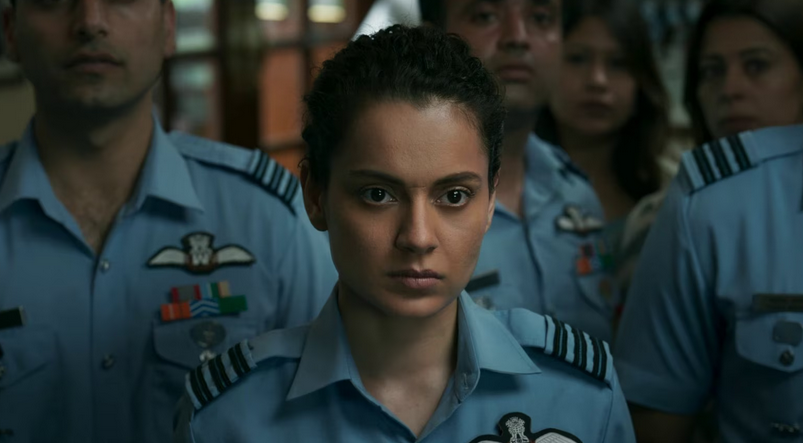 Release date: 27 October 2023 (India)
Director: Sarvesh Mewara
Budget: 60 crores INR
Music by: Shashwat Sachdev
Produced by: Ronnie Screwvala
Production company: RSVP Movies
Kangana Ranaut's much-anticipated action thriller, 'Tejas,' has concluded its first weekend run at the box office with collections that have fallen short of expectations. Despite considerable hype and anticipation, the film failed to cross the crucial Rs 4 crore mark, prompting concerns about its financial success.
Initial Expectations
Prior to its release, 'Tejas' had generated substantial excitement among fans and movie enthusiasts. The film's storyline, centered around a female fighter pilot in the Indian Air Force, coupled with Kangana Ranaut's involvement, set high expectations.
Disappointing Box Office Figures
However, 'Tejas' struggled to translate the pre-release buzz into substantial box office earnings. The film's box office collections over its first weekend have left much to be desired. While a film's performance during its opening weekend is often considered a critical indicator of its success, 'Tejas' fell significantly short of the mark.
The disappointing box office figures have raised questions about whether the film can recover in the coming weeks or if it is destined to be a commercial underachievement.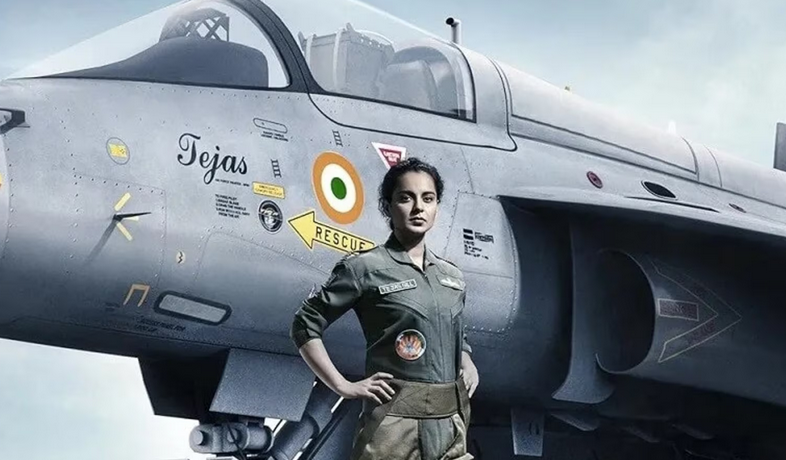 Factors at Play
Several factors might have contributed to 'Tejas' falling short of expectations:
1. Fierce Competition
The Indian film industry, particularly Bollywood, is known for its competitive landscape. 'Tejas' faced stiff competition from other high-profile releases during its opening weekend, which could have impacted its ability to attract a broader audience.
2. Audience Reception
Audience reception is a key factor that can influence a film's performance over the long term. While initial box office figures are disappointing, 'Tejas' still has a chance to garner positive word-of-mouth and regain momentum.
3. Kangana Ranaut's Controversies
Kangana Ranaut's involvement in various controversies over the years has polarized her image. While she has a dedicated fan base, her controversies may have deterred some potential viewers.
4. Patriotic Theme
The patriotic theme of 'Tejas' is a double-edged sword. While patriotic films often resonate well with Indian audiences, they must strike the right balance to avoid appearing overly jingoistic. How the film portrays patriotism can be a significant factor in its long-term success.
The Road Ahead
It's important to remember that a film's fate is not sealed by its opening weekend performance alone. Several factors, such as word of mouth, international box office performance, and digital streaming rights, can influence a movie's overall financial success.
Word of mouth can play a pivotal role in a film's performance. Positive reviews and personal recommendations from those who have seen 'Tejas' could potentially draw in more viewers. Additionally, securing a strong international audience and a digital streaming deal could help offset some of the initial setbacks.
Bollywood has seen films that initially struggled at the box office but later found success through consistent performance and positive word of mouth. The journey for 'Tejas' is still underway, and it remains to be seen whether it will overcome its sluggish start and emerge as a cinematic success.
In conclusion, while 'Tejas' didn't meet the high expectations set before its release, it's essential to acknowledge that the journey for a film doesn't end with its opening weekend. The film's long-term success will be determined by various factors, including audience reception and its performance in the weeks to come. Bollywood enthusiasts and industry observers will be closely watching to see if 'Tejas' can rise above its initial box office challenges and establish itself as a notable entry in Indian cinema.