Bollywood Box Office Clash: Shah Rukh Khan's 'Pathaan' Takes the Lead over Salman Khan's 'Tiger 3' in Diwali Showdown
The Indian film industry is gearing up for a massive clash of titans this Diwali season as two of the biggest superstars, Shah Rukh Khan and Salman Khan, bring their highly-anticipated films to the silver screen. Shah Rukh Khan's 'Pathaan' and Salman Khan's 'Tiger 3' are set to captivate audiences, but the competition has already begun with advance bookings. In this analysis, we delve into the early indicators, explore the factors at play, and discuss the implications of this high-stakes showdown for Bollywood.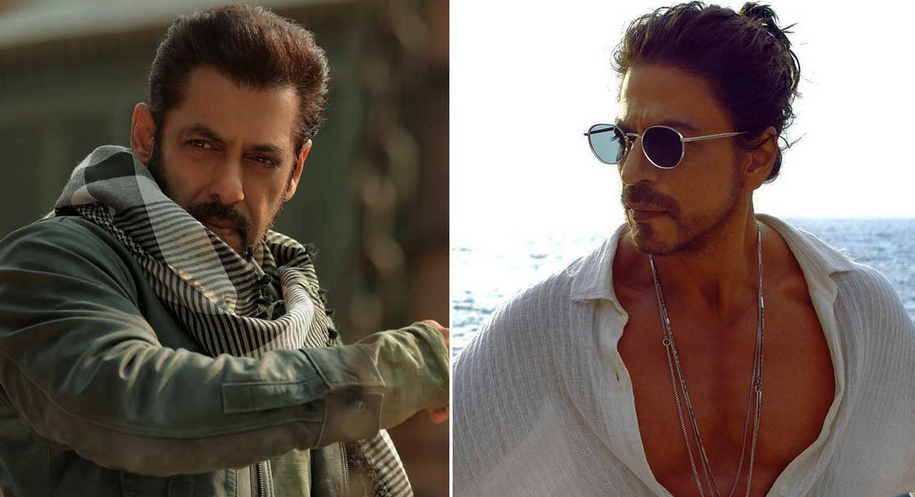 Advance Booking Battles
As the festive season of Diwali approaches, Bollywood enthusiasts are eagerly looking forward to the release of 'Pathaan' and 'Tiger 3.' These films have generated immense buzz, not only because of the star power of their respective lead actors but also due to their intriguing storylines and larger-than-life productions. However, the competition for audience attention began with the opening of advance bookings.
Early data suggests that Shah Rukh Khan's 'Pathaan' has taken an initial lead in advance bookings over Salman Khan's 'Tiger 3.' While specific numbers were not provided in the article, the trend indicates that 'Pathaan' has been attracting a higher number of pre-release bookings, setting the stage for a fierce face-off.
Factors Influencing the Advance Booking Race
Several factors can be attributed to Shah Rukh Khan's 'Pathaan' gaining the upper hand in advance bookings:
Star Power: Shah Rukh Khan, often referred to as the "King of Bollywood," has a massive and dedicated fan base that spans the globe. His return to the silver screen after a hiatus has generated immense excitement. This star power undoubtedly plays a significant role in driving advance bookings for 'Pathaan.'
Cinematic Ambition: 'Pathaan' is expected to be a high-octane action thriller with top-notch production values and international appeal. The film's grand scale and action sequences have garnered interest from a wide range of moviegoers, further contributing to its advance booking success.
Release Date: The timing of the film's release is crucial. Diwali is a major festival in India, and the holiday season traditionally witnesses an increase in cinema attendance. 'Pathaan' capitalizes on this festive period, making it an attractive option for families looking to celebrate Diwali at the movies.
Directorial Talent: 'Pathaan' is helmed by Siddharth Anand, known for his work in successful films like 'War' and 'Bang Bang.' His track record adds credibility to the project and piques the interest of potential viewers.
On the other hand, 'Tiger 3' starring Salman Khan, while undoubtedly a blockbuster in the making, faces stiff competition. Several factors contribute to 'Tiger 3' trailing behind 'Pathaan' in the advance booking race:
Market Competition: With 'Pathaan' creating waves, 'Tiger 3' faces intense competition for audience attention. Salman Khan's film is not the only big release during the Diwali season, which could potentially split the audience.
Franchise Fatigue: 'Tiger 3' is the third installment of the popular 'Tiger' franchise, and while the previous films were massive hits, there is always a risk of franchise fatigue setting in, where audiences may expect something fresh and different.
Expectations and Competition: The bar is set high for Salman Khan, known for his high-octane action films. Living up to the expectations set by previous successful films is a challenge, and 'Tiger 3' must compete with 'Pathaan' and other releases during the festive season.
Initial Promotion: The article does not delve into the promotional strategies of both films. It's possible that 'Pathaan' had more effective initial marketing campaigns, contributing to its lead in advance bookings.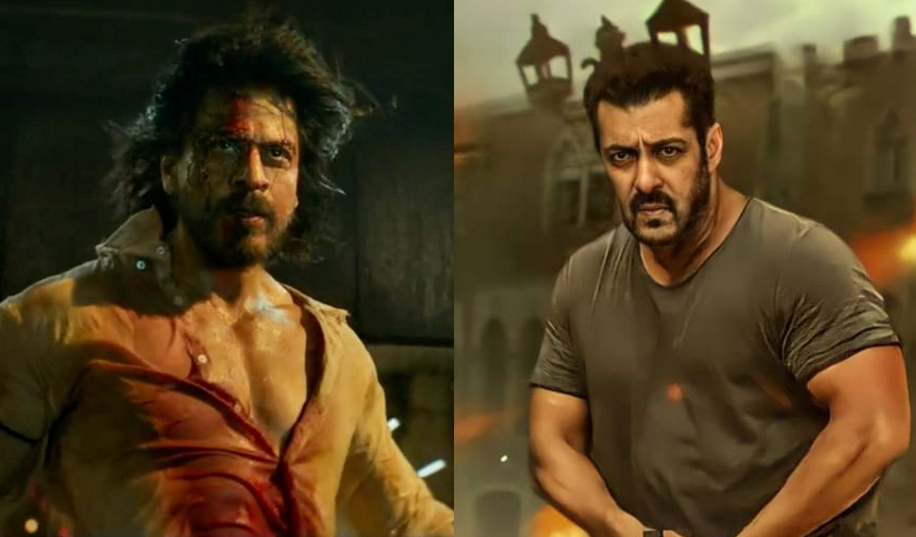 Implications for the Indian Film Industry
The early lead of 'Pathaan' over 'Tiger 3' in advance bookings raises important questions about the dynamics of the Indian film industry. This showdown between two Bollywood heavyweights highlights several key implications:
Changing Audience Preferences: The success of 'Pathaan' in advance bookings suggests that audience preferences may be evolving. While star power remains a significant factor, viewers are also looking for fresh and innovative cinematic experiences, which 'Pathaan' seems to promise.
Competition and Release Strategy: The Diwali season traditionally witnesses a surge in moviegoers, and studios often strategically plan their releases during this time. The intense competition for this festive audience demands careful release strategies, innovative marketing, and strong content to stand out.
Box Office Potential: The outcome of this advance booking battle could set the tone for the box office performance of these films. It will be interesting to see if 'Pathaan's initial lead translates into long-term success or if 'Tiger 3' can catch up with strong word-of-mouth and box office performance.
Global Reach: Both 'Pathaan' and 'Tiger 3' have the potential to perform well not only in India but also in international markets, adding to the growing global appeal of Bollywood films. This global reach could have a significant impact on the industry's growth and recognition.
In conclusion, the advance booking numbers for 'Pathaan' and 'Tiger 3' are indicative of the fierce competition that exists in the Indian film industry, especially during the festive season. Shah Rukh Khan's 'Pathaan' seems to have seized an early lead, driven by factors such as star power, the cinematic scale, and the festive release date. The implications of this advance booking battle go beyond the success of these individual films and shed light on the changing dynamics of Bollywood and the evolving tastes of the audience.
As the Diwali season approaches, all eyes are on the silver screen, waiting to witness the grand showdown between these two Bollywood giants. The results at the box office will ultimately determine which Khan reigns supreme this festive season.
Tiger 3 advance booking for day 1
It appears that "Tiger 3," the film starring Salman Khan and Katrina Kaif, has generated significant excitement among the audience, as it has already earned ₹4.2 crore in advance bookings for day 1. This strong advance booking performance is a promising sign for the film's success, especially considering it has been achieved before its Diwali release. Fans and moviegoers seem eager to catch this highly-anticipated film on its opening day, making it a substantial start for "Tiger 3."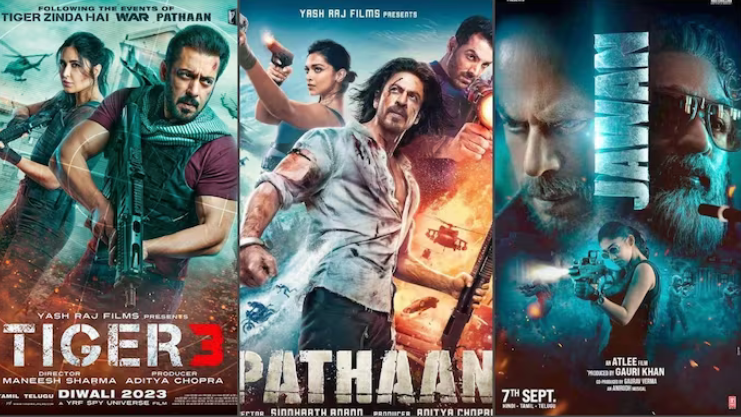 Salman Khan beams as paparazzi cheer 'Tiger Zinda Hai' at Manish Malhotra's Diwali celebration.
Salman Khan was seen wearing a smile that he couldn't hide as he attended Manish Malhotra's Diwali party. The paparazzi cheered and chanted 'Tiger Zinda Hai,' a reference to one of Salman Khan's popular films, at the event. This cheerful moment highlights the actor's enduring popularity and the fondness of fans for his iconic roles.